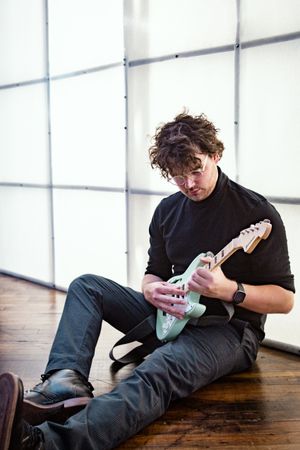 ABOUT
Sam Nitsch is a songwriter and Performer specializing in the fusion of diverse musical styles and techniques. After beginning his career as a classical violinist, Nitsch developed a distinct voice through the exploration and inclusion of multiple instruments and technology into his music. 
Emerging from the Rochester music scene in 2015, Nitsch has performed at over 100 of venues throughout the Northeast. In concert, Nitsch live loops violin, bass, drums, vocals, and electric and acoustic ukuleles to cover an eclectic library from decades past.
Additionally, Nitsch is an accomplished arranger and session musician who has been featured on several artists' performances and recordings, most notably singing background vocals for 2016's "Josh Groban on Stage" tour and being contracted to produce the 2022 "hype song" for the Connecticut Sun WNBA team.

Recently being commissioned by his alma mater to compose an original work for string orchestra, Nitsch has also collaborated with local high schools giving masterclasses, performing with their ensembles, and producing virtual student concerts during the pandemic. 
For more information, click here